Sourcing ethically and responsibly
Bell Canada has an obligation to our stakeholders to obtain the maximum value for each dollar spent. In upholding this commitment we seek quality products and services through mutually beneficial and ethical relationships with suppliers who act responsibly, respect the environment and demonstrate integrity in the marketplace.
Bell Procurement strives to deliver the best total cost of ownership through a world class supply base - maximizing customer satisfaction through exemplary service and support. We partner with our internal client groups to establish supplier relationships that provide access to emerging technologies, supply continuity and speed to market in support of the generation of profitable new revenue. We employ ethical practices across our end to end process while operating efficiently through the use of electronic commerce.
To work with Bell Canada, qualified suppliers and vendors must complete the form below and return it to us for future consideration.
Our supplier diversity program
Becoming even better, together
Launched in 2014, Bell's supplier diversity program promotes sourcing opportunities to capable diverse suppliers which allows us to better reflect the diverse customers and communities we serve. Increasing diverse suppliers' visibility enables access to more innovative concepts, which creates better products and services.
Learn more about supplier diversity
Our program encourages the inclusion of businesses that are 51% owned and managed by Indigenous peoples, visible minorities, women, LGBT, veterans and persons with disabilities. The Procurement team has corporate memberships with five Canadian supplier diversity certifying organizations. We sponsor and participate in numerous supplier diversity industry networking events annually and maintain accessibility to a certified diverse supplier database to build awareness of a variety of certified suppliers to our buyers.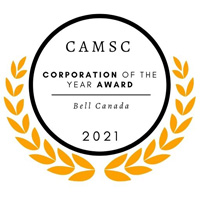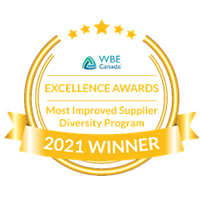 Certified diverse suppliers who wish to participate in Bell's supplier diversity program can contact the Supplier Diversity Team at supplierdiversity@bell.ca.
Building our supplier network
A qualified supplier must have a sound business reputation in the marketplace and a proven record of exceptional performance and service to support Bell's requirements. Other key attributes include:
meeting established standards and quality certification criteria
ability to transact business electronically
capacity to hold and manage inventory offsite
willingness to engage in continuous improvement
demonstration of commitment to sustainable development
Bell's Supplier code of conduct outlines the company's expectations in regards to the sustainability practices of its suppliers. To view Bell's Supplier code of conduct, please click here.