The Princess phone
In 1960, the popular Princess telephone made its debut. In the year following the launch, more than 70,000 telephones were assembled at Northern Electric's factory in London, Ontario.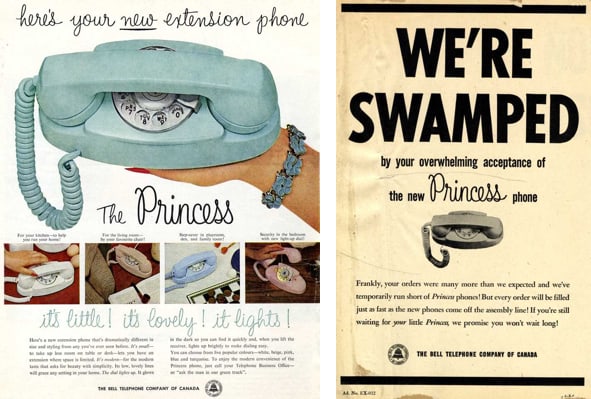 The popular telephone set was available in five colours: beige, white, blue, turquoise and pink. Its greatest feature: the dial lights up when the handset is off the hook. And when night falls, it turns into a nightlight, using a switch located at the back of the phone.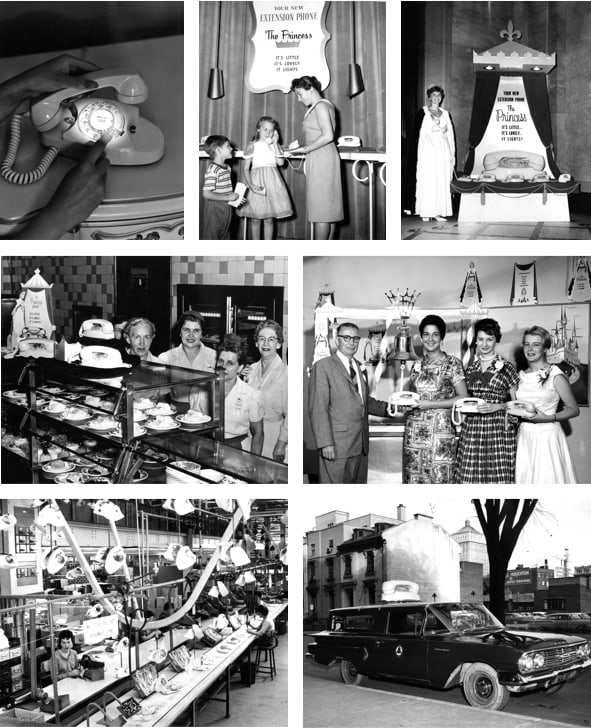 Once launched to consumers, the Princess benefited from an intense sales effort by employees and incentives were given. Through newsletters, marketing presentations and promotional items, no effort was spared to generate enthusiasm among company employees. "Princesses" were chosen among them and they played a major role in the phone's launch. Wearing a white dress, tiara and velvet cape, they visited multiple departments to promote the new phone.