Discover vintage Bell holiday ads
Throughout Bell's long history, the holiday season has served as an important time to promote products and services that bring Canadians together. As the vintage newspaper ad below states, telephones are 'A Great Gift Idea' – a sentiment that hasn't changed in more than 100 years – with smartphones, tablets and other devices remaining popular holiday gifts today.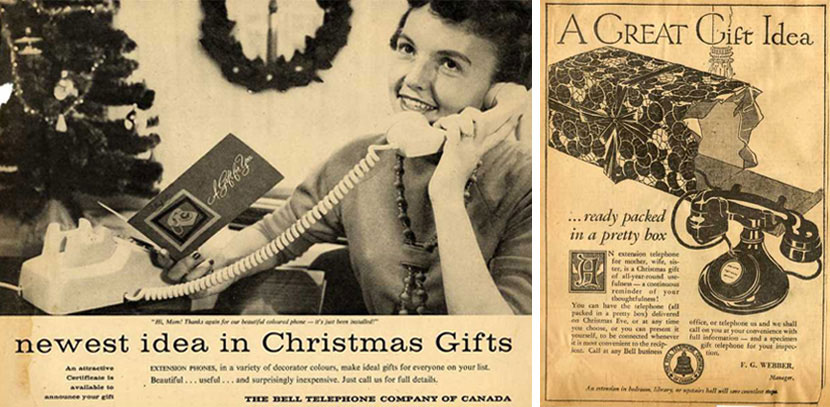 Early Bell holiday ads promoting extension telephones highlighted their usefulness and availability in a variety of colors and models. Ads from the early part of the 20th century framed the telephone as an original and practical gift for loved ones.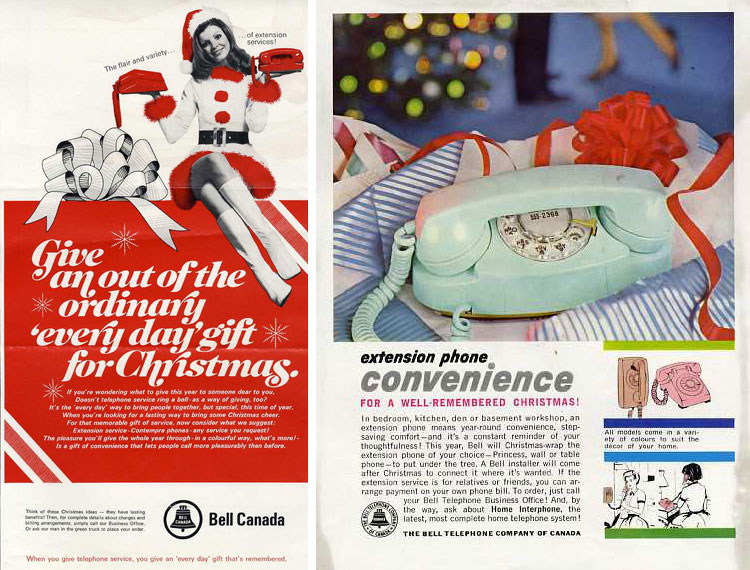 In the mid-1970s, Téléboutique / Phonecentre stores quickly became the ideal place to purchase a telephone. Before then, customers consulted with a service representative and made an appointment to have equipment installed. The new retail stores drove a wider range of holiday advertising, from store displays, newspaper ads and radio spots to a holiday catalog that introduced customers to the latest must-have phones to put under the Christmas tree, including the Mickey Mouse phone featured in the ad below.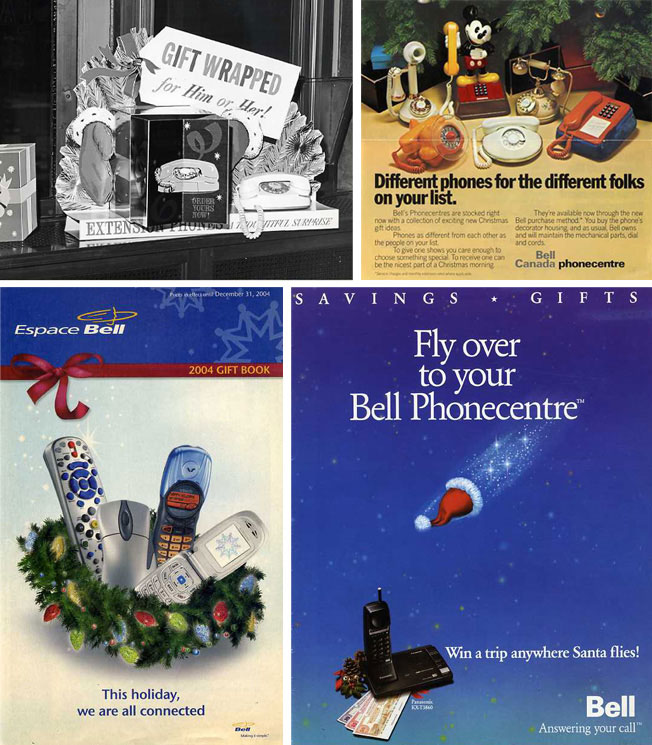 The holidays are also an ideal time to promote long distance services and low rates. As the print ad below states, your voice is a "priceless personal gift" that can be easily given to family or friends through an inexpensive long distance call.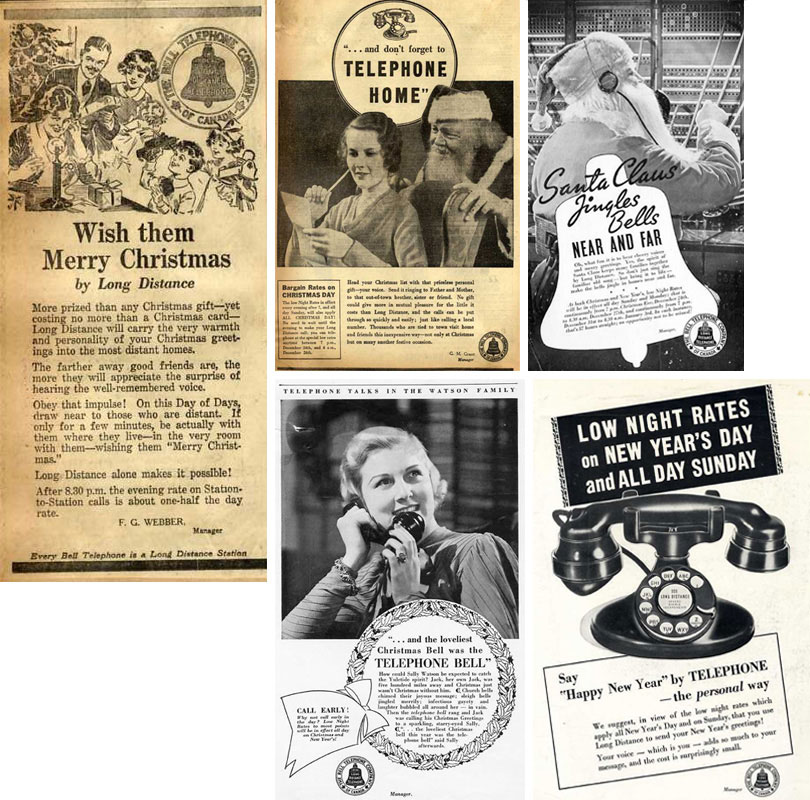 As the ads below highlight, Bell didn't miss an opportunity to remind customers about important telephone etiquette to keep things running smoothly during the holidays, including making your call before or after the long distance rush hours and giving the correct telephone number to the operator. Ads during war time encouraged Canadians to keep the telephone lines clear for urgent matters, and so that those on active service could get through to wish their families a happy holiday.