The 1990s: competition drives innovation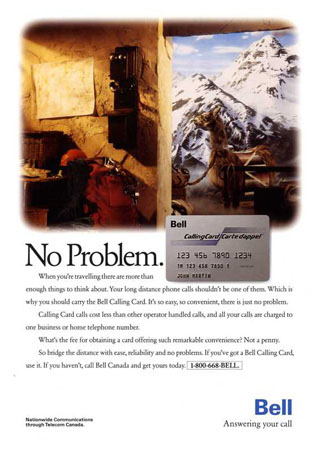 The dawn of the 1990s presented both opportunities and challenges for Bell, including the introduction of the Internet and increased competition in the long distance market. A transformative period in Canadian communications, the 1990s saw Bell push our limits to expand into exciting new areas.
The "Bell, Answering your call" ad campaign from 1990 aimed to position Bell as a world leader in innovation and reliability, rather than promoting a specific product. The popular nature-themed campaign highlighted the vast range of new products and services available to businesses and consumers that were branching out as the information age gained momentum.
Facing  increased competition in the long distance market, Bell's advertising department  created campaigns that highlighted the many advantages of choosing Bell. In 1993, Bell launched the "Bell Advantage", a new brand exclusive to business clients offering long distance plans that delivered exceptional value. Around the same time on the residential side, Bell launched the RealPlus plan, illustrated by this playful print ad featuring the hand-drawn character 'Max'.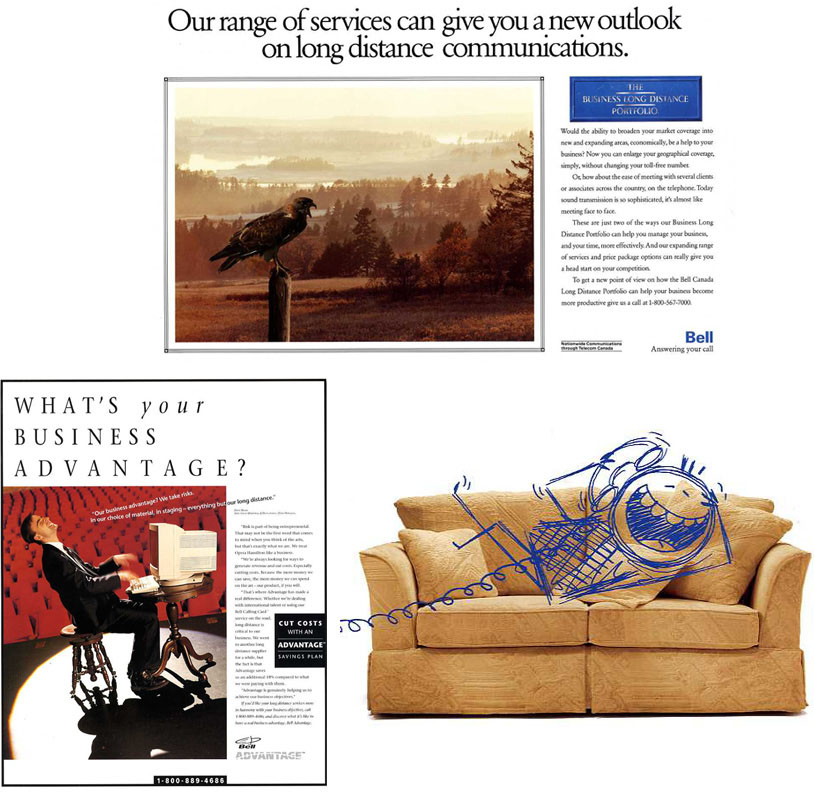 Bell ads from the 1990s also showcased new innovations such as ALEX, a videotext service offering a wide range of information and transactional tools. A few years later, Operac services were introduced, enabling customers to access financial services, weather and online purchases from the next-generation Vista 350 telephone set. Bell also introduced the LaPuce phone pass, a Canadian first, which enabled customers to make a call from a public phone without the need for coins.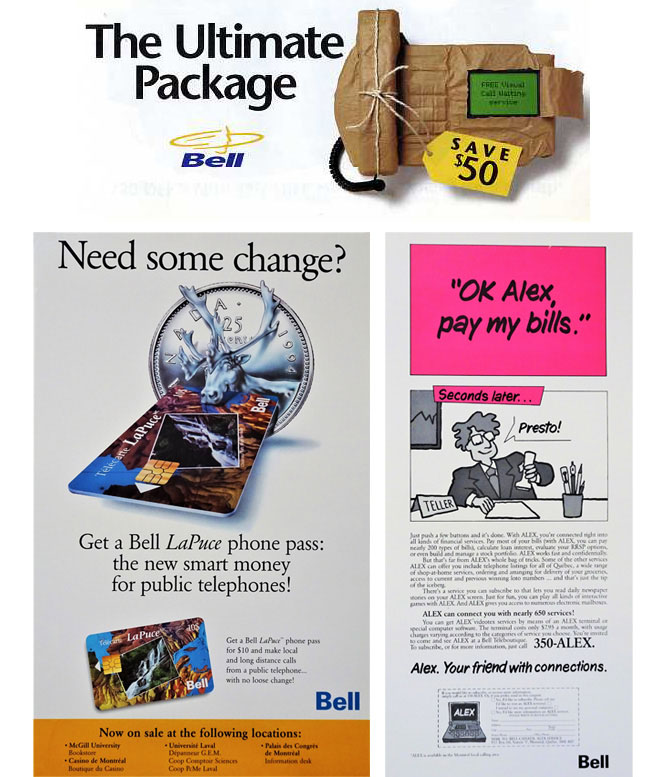 To highlight optional phone services like Call Display, Call Answer and Call Waiting, Bell introduced a new spokesperson in the Quebec market, 'Monsieur B'. The popular character was a fixture in Bell ads for more than 13 years and appeared in more than 120 television ads.