History of advertisements: from 1880 to 1910
When Bell was incorporated in Montréal on April 29, 1880, we offered a single product – the landline telephone. Advertisements from the period offer a unique glimpse into the evolution of Bell and the early telephone technology that was revolutionizing how Canadians communicated with each other and the world. This collection of print ads covers the period from 1880 to 1910 and is the first in a series of articles on the "History of Advertisements" at Bell.
From the late 1870's until 1880, the "Bell Telephone" was already being advertised in several daily newspapers.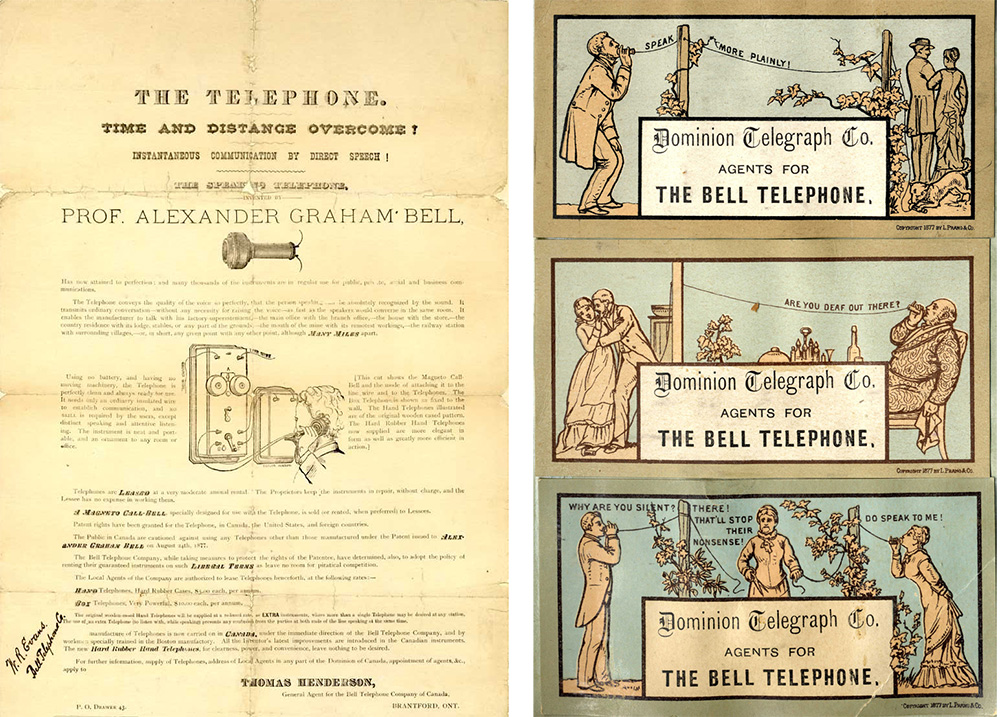 In the early 1880s, the newly created Bell Telephone Company of Canada published various notices in city newspapers, advising that the company held the rights to multiple Bell telephone patents and could build telephone lines between cities and towns to link individuals and businesses. On January 15, 1881, Bell's General Manager Charles Fleetford Sise made the following notes in his log book:
"Agreed with Herald for 1500 line advertisement"
"Agreed with Gazette for 1500 line advertisement"
These entries reference the first 2 advertising agreements with newspapers. The daily ads entitled "Telephonic" listed business telephone subscribers from a specific trade (Grain, Produce and Provision Merchants, etc.)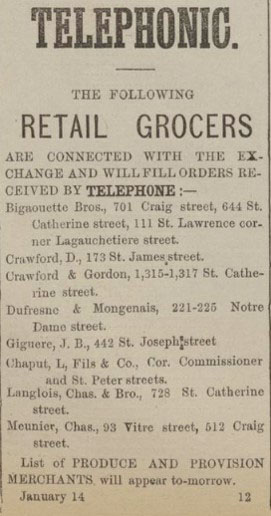 Though Bell advertising was not standardized and continuous until about 1905, the company managed to spread the word about its unique telephone service in creative ways.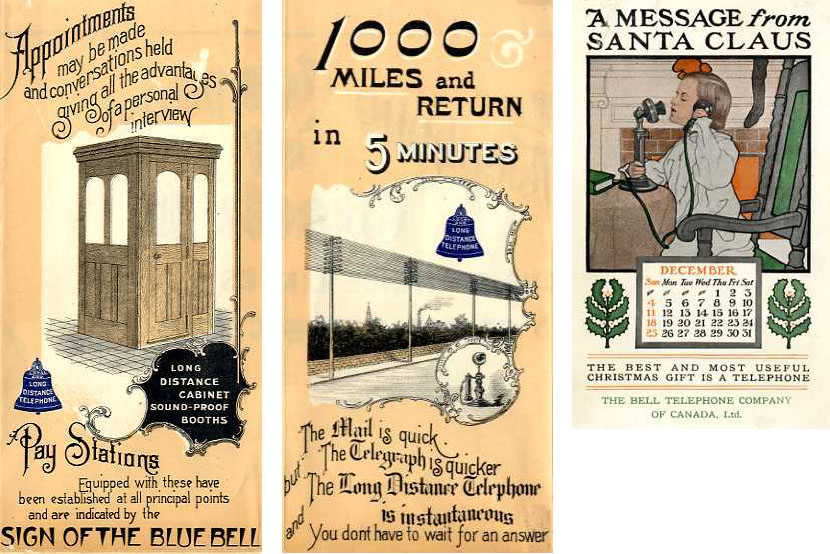 At the turn of the century, there was strong public sentiment that utilities should be publicly owned and operated. Though an inquiry by the Canadian Board of Railway Commissioners (the governing body that regulated Bell at the time) did not lead to public ownership of Bell, it did reveal the need for greater communication between Bell and the public on matters such as cost changes and service updates. This led to series of "Telephone Talks" articles that appeared in daily and weekly newspapers and were addressed to the general public.

In 1910 it was becoming evident that the popularity of the telephone was increasing dramatically in private homes, in addition to being essential to Canadian businesses. Advertisements from the period emphasized the convenience, reliability and necessity of the telephone for everyone.