1939-1945 – World War II
Like many other major North American corporations, Bell didn't begin to feel the impact of the upheaval in Europe until several months after the conflict began. That's why in 1940, Bell's Publicity Department was mainly focused on highlighting an important company milestone - 60 years of continuous service since Bell's creation in 1880. The anniversary inspired a new and ambitious public awareness campaign, including the creative below highlighting 6 decades of technological advancements and innovation.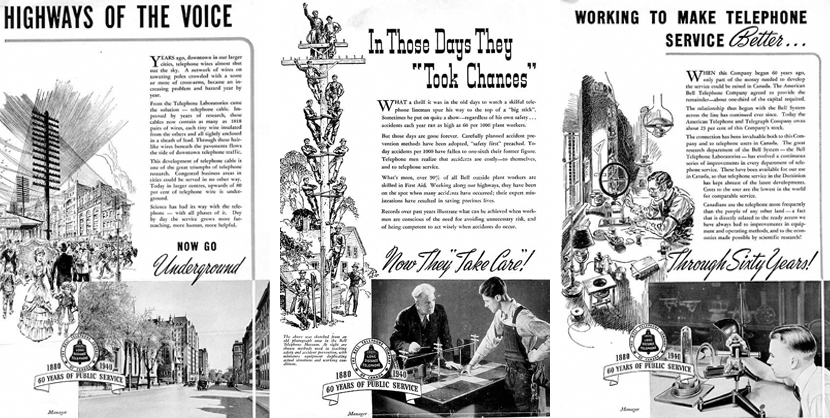 In 1941, the ramping up of Canada's wartime efforts meant an increase in demand for local and long distance telephone services. Advertisements from the period highlighted the important role that our communications services were playing, along with offering tips on proper telephone use to maintain a high standard of service. Bell also began using the slogan "On Active Service, giving wings to words" to emphasize our contribution to the war effort.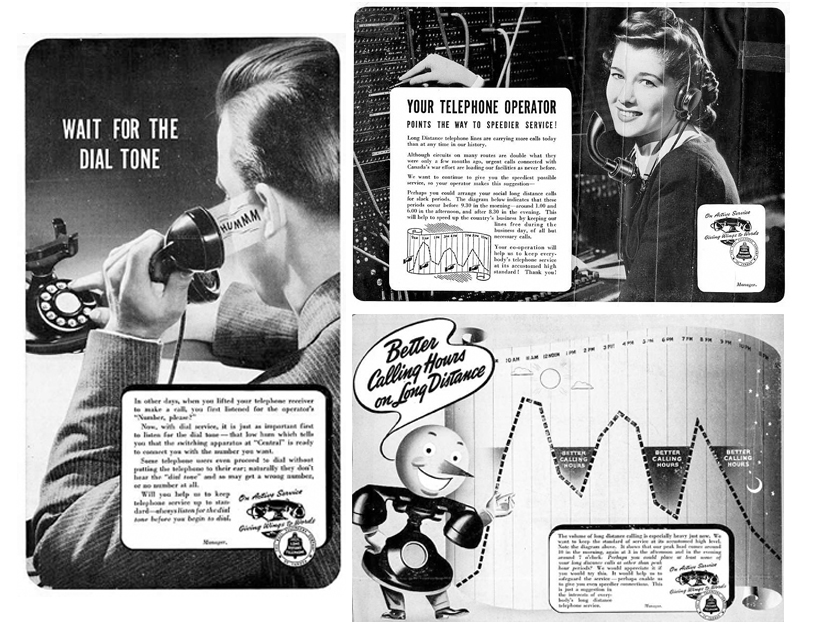 With the conflict steadily engaging more and more Canadians and the demand for war supplies soaring, advertising shifted focus to promote the sale of Victory Bonds.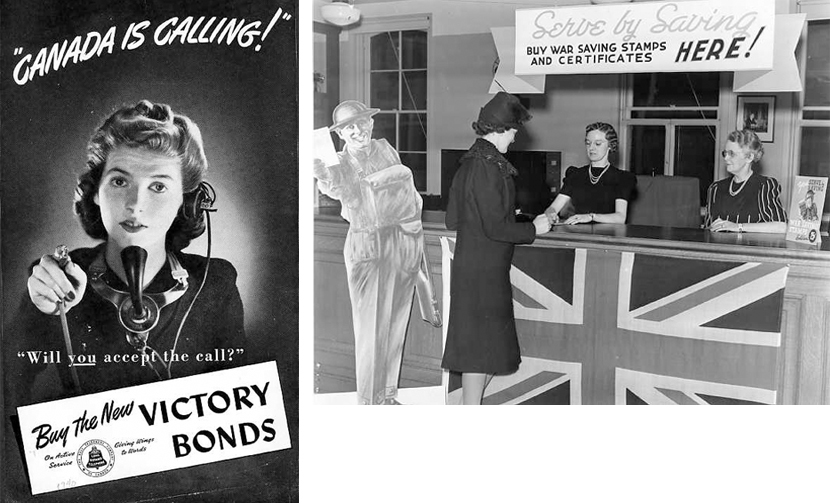 1942 was a critical year for Bell as government control of metals and other commodities intensified, significantly impacting the manufacturing sector. Bell was only able to build new infrastructure when the projects were justified by the war effort. Because demand for telephone service continued to increase, Bell launched a new publicity campaign – the "Wartime Telephone Tactics" series – asking subscribers to do their part to keep telephone lines clear for emergencies. It also showed them how to maintain their phones and other equipment during a shortage of resources during wartime, when things like wire, cable and switchboards were being diverted to military use.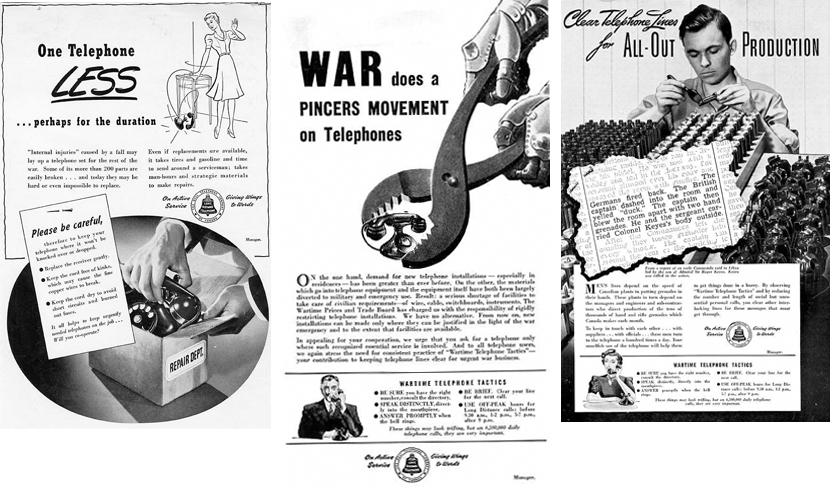 By the end of 1944, approximately 70,000 Bell service orders for the civilian population remained unfulfilled. To ensure that future clients remained patient, advertisements such as the following answered the question "What's holding things up?".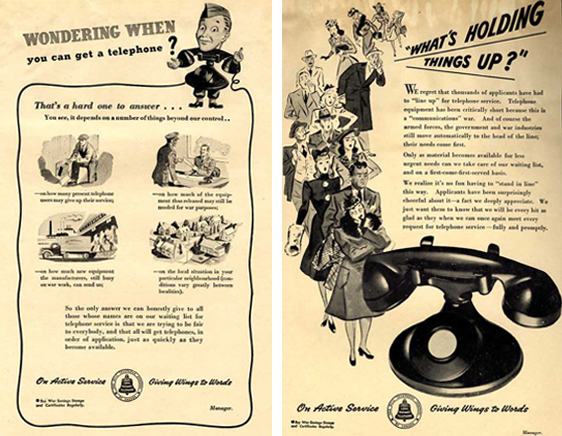 As the war came to an end, appeals were still being made to the public to use the telephone sparingly. Keeping in mind that thousands of Canadians would have to continue to wait for telephone service until the wartime backlog was cleared up, advertisements urged customers to be good neighbours and share their telephone lines and equipment.