Environmental leadership
Bell's leadership on environmental issues starts with its wide range of innovative programs to reduce environmental impacts throughout its entire value chain, from our work with suppliers through to our own operations and the use and end-of-life treatment of our products and services by our customers. Supporting our contribution to a better world, our Environmental policy, first issued in 1993, reflects our team members' values, as well as the expectations of customers, investors and society.
WHY IT MATTERS

tag

GRI 103
Almost all human activities impact the environment. We believe that it is our responsibility to minimize the negative environmental impacts of our operations, and to create positive impacts where possible. We also know that our team members, customers and investors expect this. Taking care of the environment makes good business sense. If we fail to take action to reduce our negative impacts on the environment, we risk losing our valuable team members and customers to competitors, we risk increased costs due to fines or restoration and we risk losing investors, all of which could impact our business.
WHAT ARE WE DOING
Our environmental leadership includes a wide range of programs designed to meet regulatory requirements, protect the environment and contribute to a better world. It extends far beyond the company itself, from the requirements we include in supplier contracts to services like video conferencing that help customers meet their own environmental objectives. We have been expanding and developing the management of our environmental activities, including establishing increasingly ambitious performance targets, for over 25 years.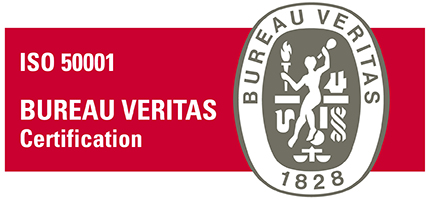 At Bell, we have been implementing and maintaining programs to reduce the environmental impact of our operations for more than 25 years. Our environmental management system (EMS) has been certified ISO 14001 since 2009, making us the first North American communications company to hold this designation. We have maintained this certification since then. In addition, Bell's energy management system was certified ISO 50001Footnote 1: Our ISO 50001 certification covers Bell Canada's energy management program associated with the activities of real estate management services, fleet services, radio broadcasting and digital media services, landline, wireless, TV, Internet services, connectivity, broadband services, data hosting and cloud computing, in addition to related general administrative functions. End of footnote in 2020, making us the first North American communications company to hold this designation. Our ISO certifications are examples of Bell's world-class sustainability practices.
Target: Maintain ISO 14001 certification, the first communications company in North America to be certified for the 13th year in a row