Increasing investments to champion customer experience
At Bell, customers are at the centre of everything we do. With our capital expenditure acceleration program, our focus on championing customer experience also continues to gain momentum as we extend our leading-edge networks and services even further, advancing how Canadians connect with each other and the world at an unprecedented pace. Our digital innovations are also making it easier for customers to do business with Bell, providing better overall experiences.
WHY IT MATTERS
Canada's communications market is more dynamic and competitive than ever. With championing customer experience as a core strategic imperative across the company, every Bell team member is asked to focus on what is best for customers as part of every major program and initiative, to help us grow and retain customers as we move forward on our other key imperatives: build the best networks, drive growth with innovative services, deliver the most compelling content, operate with agility, and engage and invest in our people and create a sustainable future.
WHAT WE ARE DOING
Through our accelerated investments in fibre, rural broadband and 5G, Bell delivers networks and services that are critically important to our customers. At the same time, we continue to improve online self-serve and support options and deploy innovative tools that use artificial intelligence (AI) and machine learning technologies so that Bell can better champion customer experience.
By continually improving the customer experience and investing in leading broadband, wireless, TV, content and business service innovations, Bell is attracting a growing number of customers. At the end of 2021, Bell had more than 23.5 million total consumer, business and wholesale customer connections across our full range of services, including approximately 11.7 million wireless subscribers, 3.9 million retail high-speed Internet subscribers, and 2.7 million retail TV subscribers.
Best networks for our customers

SDG number 11 : Sustainable cities and communities

11
Investing more than any other Canadian communications company in advanced networks and innovative services, Bell increased capital expenditures to more than $4.8 billion in 2021 as we accelerated new fibre, Wireless Home Internet and 5G wireless deployments throughout the year. (For more on the economic benefits associated with these network investments, please see the Economy section on our website.)
In 2021, Bell accelerated new all-fibre network builds that deliver Internet total download access speeds of up to 1.5 Gigabits per second (Gbps) for residential and business customers in major urban centres and over 50 smaller rural communities in Atlantic Canada, Ontario, Québec and Manitoba, and also began offering Wireless Home Internet (WHI) in Manitoba. In total, Bell reached approximately 7.2 million locations with pure fibre and Wireless Home Internet (WHI) connections by the end of 2021 as a direct result of the capital expenditure acceleration program launched earlier in the year.
As major all-fibre deployments continued throughout 2021 on the Island of Montréal, in the Greater Toronto Area, in Hamilton, Ontario, and in Winnipeg, Manitoba, Bell also began offering the world's fastest Internet technology to residential and business customers in many smaller communities, including: Brockville, Casselman, Clarington, East Gwillimbury, Inglewood, Niagara-on-the-Lake, Pembroke, Uxbridge and others in Ontario; Côte-de-Beaupré, Île-d'Orléans, Rawdon, Ste-Adèle, Saint-Honoré-de-Témiscouata and communities in Saguenay-Lac-Saint-Jean in Québec; Botwood, Burin, Marystown, North West River and Sheshatshiu in Newfoundland and Labrador; Lamèque, Miscou Centre, Saint-Raphäel-sur-Mer, Haut-Shippagan, Le Goulet and Pigeon Hill in New Brunswick; Barrington and Brass Hill in Nova Scotia; and Altona, Plum Coulee, Emerson and Morris in Pembina Valley, Manitoba. In 2021, Bell subsidiary Northwestel also began offering all-fibre service to residential and business customers in Dawson City, Watson Lake and Upper Liard in the Yukon as part of a 3-year initiative to provide high-speed Internet to 10,000 homes and businesses across the Yukon and Northwest Territories (Northwestel extended all-fibre connections to Hay River and Inuvik in the Northwest Territories in 2020 and 2021).
Bell's ongoing investments in wireless continue to improve overall value – including speed, coverage and quality – for customers in urban and rural areas across Canada. With Bell LTE already available to more than 99% of Canadians, Bell accelerated the transition to next-generation 5G wireless in 2021, offering Canada's best and fastest 5G connections in more than 1,000 communities and to over 70% of the national population by the end of 2021 (up from 26% at the end of 2020). We also strive for reliable network connectivity, with a target to maintain network reliability of at least 99.99%. In 2021, our networks delivered 99.9940% reliability.
In addition to fully funding fibre, WHI and 5G deployments for urban and rural customers in 2021, Bell continues to work with all levels of government and other partners on the rollout of better broadband to consumers and businesses in rural and remote locations where the costs to provide high-speed Internet are exceptionally high. This includes projects supported by the federal government's Universal Broadband Fund, the Canadian Radio-television and Telecommunications Commission (CRTC) Broadband Fund and a range of provincial programs, including Operation High Speed in Québec, Ontario Connects and the Internet for Nova Scotia initiative.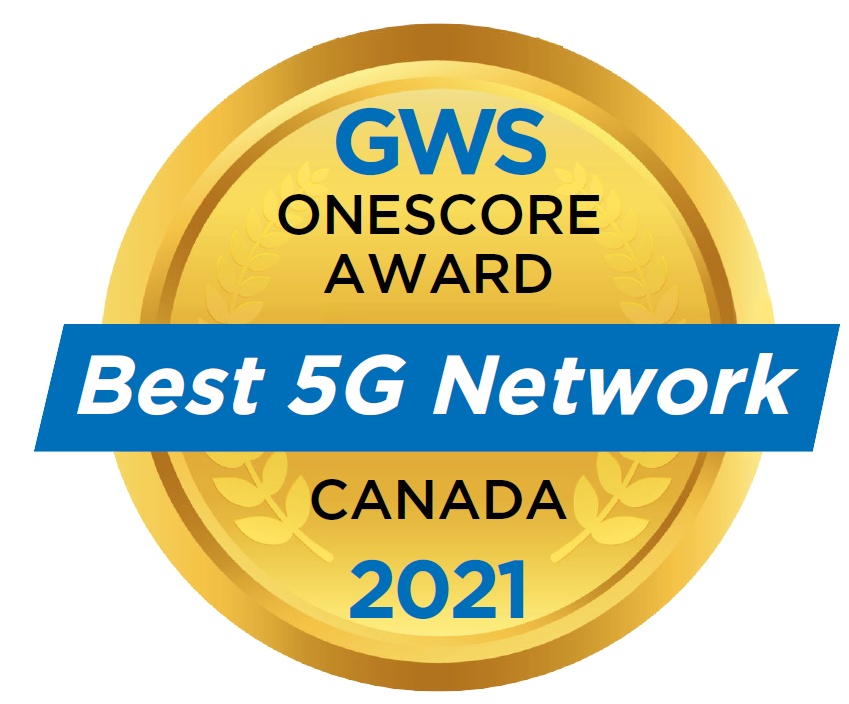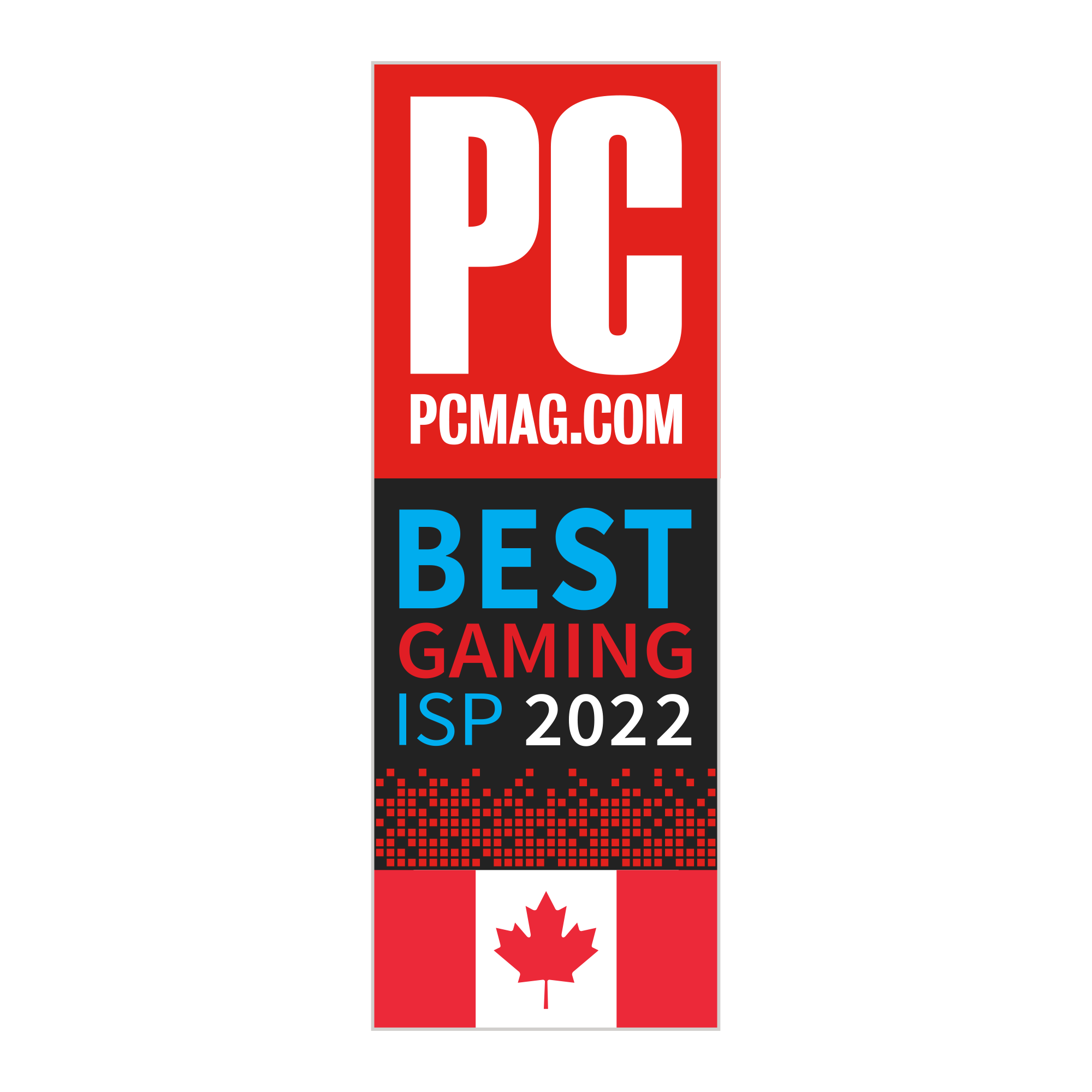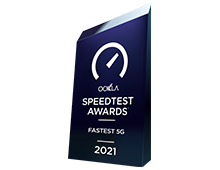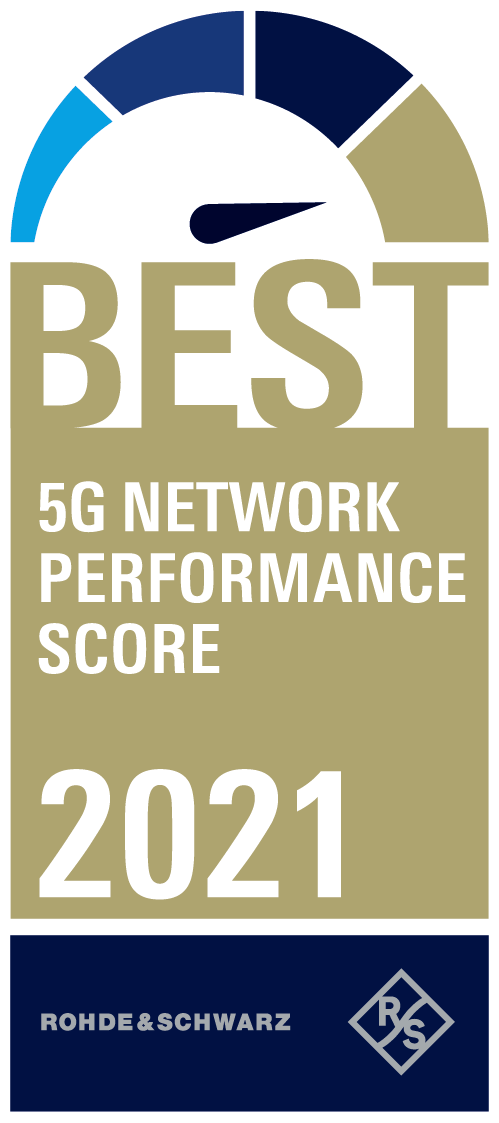 Making it easier for customers to do business with Bell
Along with delivering award-winning fibre and wireless networks, at Bell we continue to focus on making it easier and more convenient than ever for customers to do business with us through industry-leading investments in next-generation tools and customer resources.
Building on our MyBell.ca platform, our award-winning MyBell and Virgin Plus My Account apps, our Lucky Mobile My Account app and our popular Manage My Appointment web service for visits by our field technicians, in 2021 we expanded the availability of our popular MoveValet service to customers in Atlantic Canada, helping more customers seamlessly transfer their Internet, TV and home phone services from one residential address to another.
Our apps also continued to be recognized internationally for excellence in functionality, value, design concept, creativity and user-friendliness, with the MyBell and Virgin Plus My Account apps winning the 2021 Platinum and Gold Marcom Awards. The Virgin Plus My Account app has also been named Best Telecommunications Mobile App by the Web Marketing Association, and Bell self-serve apps are among the highest rated on Google Play and Apple Store.
We also launched Virtual Repair in 2021, continuing to build on the successful launch of self-install options for customers in 2020. Virtual Repair is a new self-serve tool that enables residential customers in Ontario and Québec to troubleshoot and resolve common Internet, TV and phone issues at home. Customers can also use the tool to seamlessly connect with us via eChat or by phone with our service teams able to access a customer's Virtual Repair diagnostics. Customers can also use the tool to schedule an appointment with a technician if necessary.
Additional upgrades to these self-serve platforms in 2021 included automated predictive billing event confirmations, to proactively inform customers about events that impact their bills and/or services, as well as new and tailored digital messages. The digital messages provide data management options for Bell wireless services and let customers track the status of their orders. A new Bell Mobility specialized support team is now reaching out to individual customers after an order is placed to ensure smooth delivery and billing experiences. Customers who change their minds about the purchase of a tablet plan can also easily adjust or cancel without having to speak with a loyalty agent, further improving the overall purchasing experience. Our award-winning apps also now make it easier for customers to manage shared wireless data plans and upgrade their devices.
Bell also continued to develop AI and machine learning capabilities to further improve the customer experience. For example, our Dynamic Call Routing program matches incoming calls from customers to an agent with the right skill set to optimize the customer experience, and our Intelligent Routing program helps address complex service requests from our business customers by providing Bell agents with a single, unified view of a customer's account, improving efficiency and reducing response times for specific requests. Bell also uses an AI-powered Cable Maintenance Program to evaluate the condition of distribution cables and ensure that customers receive outstanding levels of network reliability.
Bell Media's network team is also using AI to improve closed-captioning and content accessibility. Deployment of automated closed-captioning initially began at CTV Calgary and CTV Vancouver in 2021, with subsequent rollouts to other stations across Canada continuing throughout the year.
Bell's machine learning algorithms have also been used since 2020 to detect fraudulent calls, blocking millions of scam and robocalls from reaching our customers. The first communications company in Canada to introduce this AI-powered innovation – and notably, a tool that continues to adjust as scammers change their tactics – Bell prevented over one billion harmful scam calls from reaching customers in 2021. Bell's innovative system received final approval from the CRTC in December 2021 and will continue to be used going forward as an effective way to prevent fraudulent and scam calls.
Indicators show customer experience is getting better and better
Demonstrating that Bell's ongoing focus and dedication to championing the customer experience is delivering results, the most recent 2020–2021 annual report from the Commission for Complaints for Telecom-television Services (CCTS) – the first to capture a full year of customers' experiences during the COVID-19 pandemic – shows total complaints about Bell continued to drop for the sixth year in a row. In fact, while complaints to the CCTS about national providers as a whole increased by 9% for the year, complaints about Bell declined by 8%. Overall, Bell's share of complaints continued on a downward trend, dropping 4% from the previous year. In 2021, we have introduced a new target to reduce complaints accepted by the Commission for Complaints for Telecom-television Services (CCTS) moving forward.
Target: Reduce complaints accepted by the Commission for Complaints for Telecom-television Services (CCTS)
Complaints accepted by the Commission for Complaints for Telecom-television Services (CCTS)1
Details
2019/2020
2020/2021
YOY
Total industry accepted complaints
15,661
17,003
+9%
Bell accepted complaints
3,815
3,517
-8%
Bell industry share
24.4%
20.7%
-4%
The successful transition to more integrated, accessible and user-friendly digital service solutions for Bell customers is underscored by ongoing the increase in usage of our online tools and apps. In fact, the majority of interactions and transactions between Bell and our customers today are over our digital customer service platforms. For example, more than 9.6 million self-serve transactions (excluding credit card payments) were completed digitally in 2021, and the number of customers adopting the MyBell and Virgin Plus online channel reached 81% and 86%, respectively.
Customer experience just got better
"Connection with network was seamless without issues. Very good experience with the process and will refer Bell services to others."
"The technician was very helpful and friendly. We are very happy with the service and help today."
"I was very happy and impressed with the technician. Everything is working great and he instructed me how to check for problems."
"I want to thank everyone and mention that my speed is amazing with the new service."
"Tech was pleasant, informative and diagnosed issue quickly."
"Our technician was great, she was very helpful and was willing to spend extra time and effort into getting the best possible results."
"He was prompt, courteous and knowledgeable."
"Thank you to our technician today for your assistance and professional behaviour."
"Great experience as the service is stable and reliable."
"We are connected and happy to get our fibre network up and running at our new rental property."
"Very courteous and informative. The tech resolved all the issues and ensured system was running properly."