Bell is Canada's #1 multimedia company with the top TV, radio, digital and advertising brands in the country, leading-edge digital platforms like Crave, and TV services including Bell Fibe TV, Alt TV, Virgin TV and Satellite TV offering a full range of pricing and service options. Keeping Canada connected during COVID-19 included ensuring Canadians had full access to the most compelling news, sports, lifestyle and entertainment content across any platform they chose.
Bell Media is home to the biggest names in Canadian media, and our roster continues to grow. In 2020, we introduced Noovo, the exciting rebrand of our newly acquired French-language conventional and digital TV services for the Québec media marketplace. Noovo is bringing renewed investment to French-language content production and fresh choice for viewers, including the upcoming launch of Noovo Info news services.
CTV marked its 19th consecutive year as Canada's top network, led by the #1 new CTV original drama Transplant and the top primetime drama and comedy programs in the country. As Canadians turned to the most trusted name in news, CTV News continued its leadership with the top national newscast, CTV National News with Lisa Laflamme, while CTV News Channel, CP24 and BNN Bloomberg all achieved their highest annual viewership in at least the last 5 years.
Bell Media is also Canada's sports leader, with TSN the most-watched sports network in Canada in 2020 and RDS maintaining its leadership in French-language sports TV. TSN and RDS broadcasts of the most recent IIHF World Junior Championship won the biggest total audience for Canada's hockey tradition since 2015 – including a 121% year-over-year increase in live streaming. Home to the most championship events, Canada's sports networks also announced exclusive long-term rights extensions with Formula 1 and Curling Canada.
Canada's top radio broadcaster with 109 stations available through our iHeartRadio platforms, Bell Media rebranded more stations as part of the national Pure Country and Virgin radio networks, and launched contemporary radio brand MOVE Radio in 10 markets across Canada. Astral, our out-of-home advertising business, secured an exclusive agreement with the Québec City airport and with the Toronto Parking Authority to manage advertising faces at Bike Share Stations across the city, adding to its more than 50,000 advertising locations in key urban markets nationally.
Read more ...

New ways to access the best content
Our established Crave platform continued to grow its reach, serving a total of 2.8 million customers by the end of 2020 and launching bilingual service with more than 7,500 hours of exclusive new French-language content, leading to a doubling of Crave streams in Québec in 2020. Crave launched its most successful original production ever, Canada's Drag Race, and introduced exclusive HBO Max programming as part of our long-term licensing agreement with Warner Bros.
Bell continues to develop new ways to watch, including the launch of Virgin TV, the app-based service that requires no set-top box; Bell Streamer, a powerful new Bell-operated Android TV device offering live and on-demand content; and CTV's ad-supported all-in-one digital video platform offering access to live and on-demand CTV programming.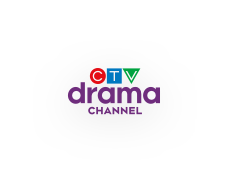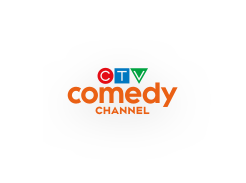 With #1 CTV and the new Noovo network in Québec, Crave streaming and top specialty channels like sports network TSN, Bell has the TV brands that Canadians watch the most.
Reflecting our strategy to deliver the most compelling content in the Canadian market and beyond, Bell Media original productions are also enjoying growing success in the United States. Crave's comedy series Letterkenny has achieved widespread acclaim and CTV's Transplant is airing on NBC, original comedy Jann is streaming on Hulu and reality series Holmes Family Effect has been picked up by Fox.
Bell Media further enhanced its content creation and production resources in 2020 through a new partnership with Montréal's Grandé Studios and significant expansion of sound stages and other facilities at Pinewood Toronto Studios.
For the 2020–2021 broadcast year, Bell Media is working with nearly 50 production companies across the country to create hundreds of hours of original content in French and English. Bell Media and partners took home 57 awards at the 2020 Canadian Screen Awards, the most of any private broadcaster – including 5 awards for the Crave original film Song of Names – and collected 46 awards from the Radio Television Digital News Association, including awards for CTV News, W5 and TSN.