Bell Media is Canada's #1 content creation company with premier assets in TV, radio, digital media, out-of-home advertising and leading-edge distribution platforms like Crave, Bell Fibe TV, Virgin Plus TV and Bell Satellite TV, offering a full range of options to consumers and advertisers alike.
Reflecting our focus on accelerating digital revenue growth, Bell Media launched Bell DSP, a new demand-side ad-tech platform developed with advanced advertising company Xandr. Available now to Canadian advertisers and agencies, Bell DSP delivers a world-class programmatic marketplace with increased automation and discoverability for easier media buying and more impactful results.
Bell Media's French-language network Noovo celebrated a successful first year, delivering impressive ratings growth and increased market share. Noovo Info aired its first French-language federal leaders' debate and election night coverage, bringing new voices and fresh perspectives to the Québec news scene while working alongside CTV's experienced news team. The partnership was a game changer for our news organization and reinforced our commitment to a unified content strategy, delivering the most compelling content to Canadians in French and English.
This year also saw the launch of Noovo's ad-supported all-in-one digital video platform Noovo.ca and the new Noovo app, offering access to live and on-demand Noovo programming as well as content from lifestyle destination NoovoMoi.ca, and specialty channels Canal D, Canal Vie, Investigation, VRAK and Z.
Read more ...
Bell's investment to acquire the operations of Montréal's Octane Racing Group Inc., promoter of the Formula 1 Canadian Grand Prix, the largest annual sports and tourism event in the country, secures this prestigious event through 2031. This transaction confirms Bell's commitment to deliver the most compelling content across every platform, increasing our presence in the Québec media marketplace through significant investments in culture, sports and entertainment.
CTV marked a milestone 20th year as Canada's most-watched network, while CTV.ca confirmed the top spot as the country's #1 Canadian advertising-based video-on-demand (AVOD) platform. As a leading investor in Canadian content, CTV launched its fall season with a robust lineup, featuring new original series, and specials, which join a strong roster of award-winning shows across Bell Media properties, and CTV News, Canada's most-trusted news brand.
Bell Media is Canada's content leader, spanning conventional, pay, specialty and streaming TV in both official languages across channels like Crave, Noovo, TSN and more.
Bell Media remains Canada's sports leader, with TSN and RDS home to the most championship events, and wall-to-wall sports action. This year Canada's #1 sports network TSN made history with the first all-female broadcast team for an NBA game.
The launch of TSN 5G View / Vision 5G RDS was an industry first, offering fans an immersive in-game sports viewing experience powered by Bell's 5G network. With TSN 5G View / Vision 5G RDS, viewers control how they watch the action directly from their Bell smartphones, including Montreal Canadiens, Toronto Maple Leafs and Toronto Raptors home games, while enhancing TSN and RDS broadcasts with up-close access through a multitude of in-arena cameras.
Bell Media's English-language entertainment specialty channels CTV Comedy, Discovery and CTV Drama took the Top 3 spots for the first time ever this past broadcast year with A18–49; Bell Media also had the top French entertainment specialty channel this fall with Canal D. This year MuchMusic was revitalized as a digital-first network available across major social media platforms and is now the #2 Canadian broadcast brand on TikTok with more than 1 million followers, second only to TSN.
Bell Media also remains Canada's top radio broadcaster with 109 stations available through our iHeartRadio platforms. This year, Bell Media rebranded 25 stations with the launch of the BOUNCE radio network. BOUNCE joins Bell Media's suite of national radio brands including MOVE Radio, Pure Country and Virgin. Astral, our out-of-home advertising business, continues to manage its more than 50,000 advertising locations in key urban markets nationally.
Read more ...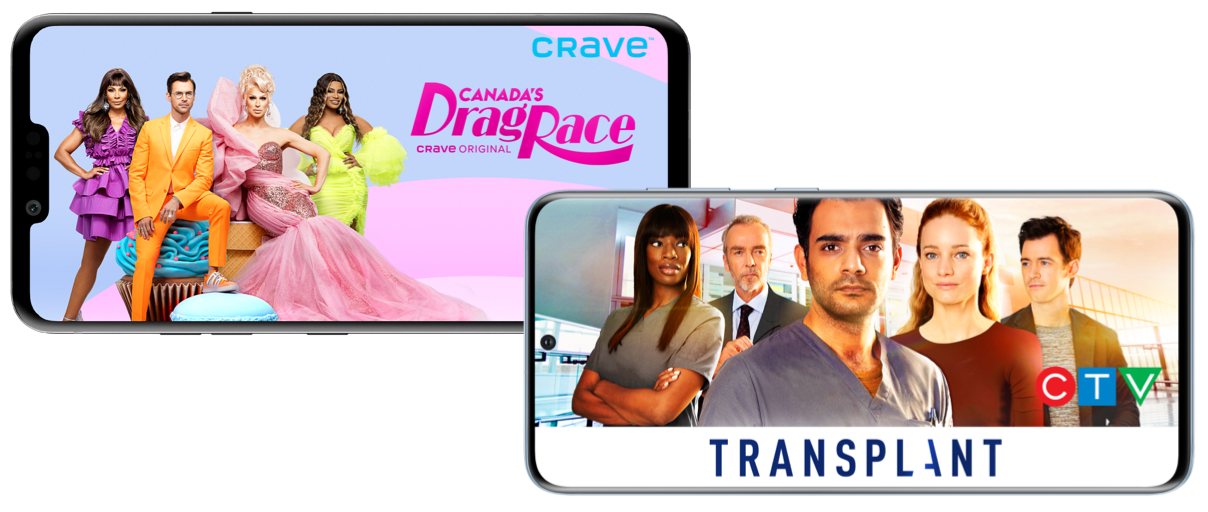 Bell Media is Canada's premier destination for the most championship sports events, original homegrown hit series and top trending reality TV.
Bell Media is Canada's premier destination for the most championship sports events, original homegrown hit series and top trending reality TV.
Expanding consumer choice with compelling content
Now serving more than 2.9 million Crave subscribers, Bell continued to deliver new options with the launch of Crave Mobile, offering access to the streaming service's unparalleled content library, and Crave Total for multiple user access across a full range of screens.
Meeting evolving audience demand for content in the format of their choice, Bell also charted an increase in time viewers spent across its roster of TV services, including Virgin Plus TV, the Bell Streamer, the Fibe TV app, and Bell Media's AVOD platforms, CTV.ca and Noovo.ca and their apps.
Bell Media original productions continued to enjoy growing success in the United States. Roku recently acquired CTV original comedy Children Ruin Everything, and Mary Makes It Easy debuted on Food Network US. Fan favourite Letterkenny is airing a new season on Hulu while Letterkenny spinoff series Shoresy was also acquired by Hulu. Canadian hit Transplant will launch its second season on NBC this year.
Production resources continue to expand with the construction of new stages and production facilities at Pinewood Toronto Studios, and our partnership with Montréal's Grandé Studios continues to bring increased resources to Québec's French-language content creation and production communities.
Bell Media was recognized with 10 awards at the 36th Prix Gémeaux Gala, an impressive 50 Canadian Screen Awards, 7 films supported by Crave and Super Écran featured at Toronto International Film Festival (TIFF), and received 36 National and local news awards from the Radio Television Digital News Association (RTDNA).
Read more...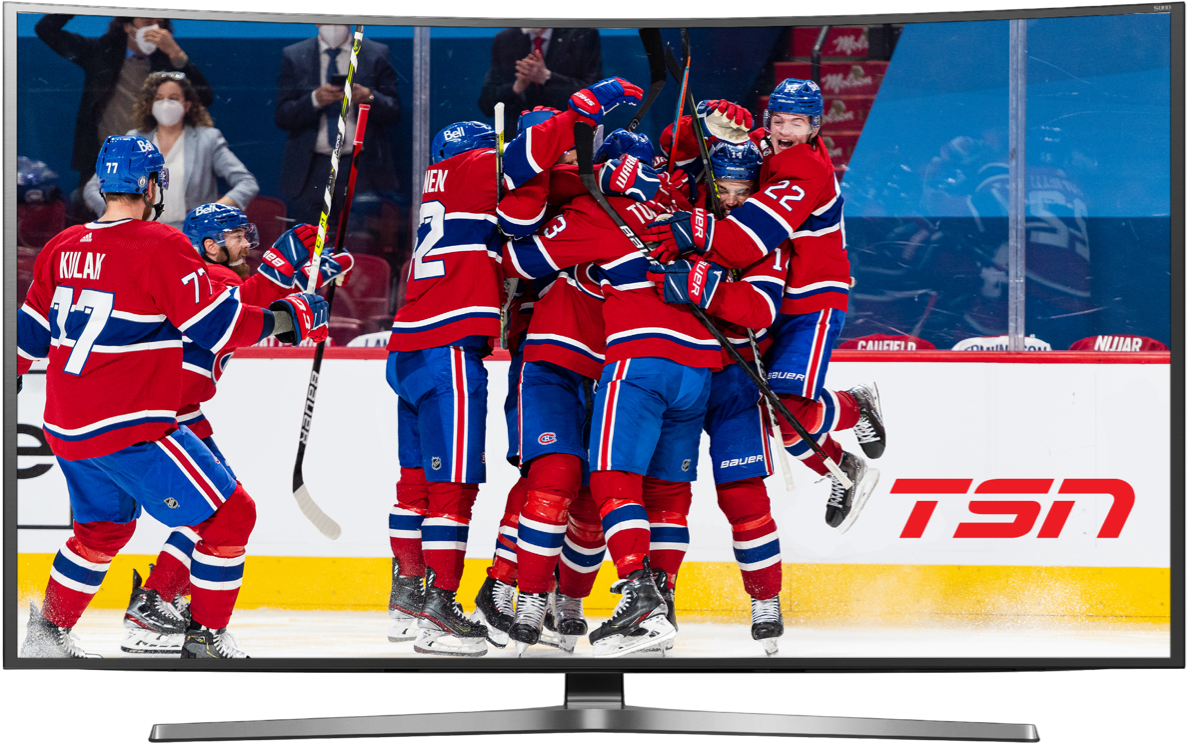 Bell Media's suite of brands cater to every type of media consumer across all platforms, in both official languages, with the most-compelling content in Canada in news, sports and entertainment.