Bell's ESG approach balances economic growth, social responsibility, and environmental performance. Focused on our goal of advancing how Canadians connect with each other and the world, Bell provides millions of Canadian consumers and businesses with leading communications networks, services and media content, creates value for shareholders, provides meaningful careers for people nationwide, and makes a significant overall contribution to Canada's social and economic prosperity.
The topics Bell reports on reflect the intersection of our company's value chain, current and emerging sustainability trends and stakeholder interests and their potential impacts on our business:
Climate change
Bell is taking action to help address climate change and adapt to its consequences. Our efforts to mitigate climate change start with energy consumption as we strive to both save energy and reduce associated greenhouse gas (GHG) emissions. Among other targets, we are increasing electricity efficiency at Bell facilities, reducing the fuel consumption of our vehicles and boosting the use of renewable energy.
Bell's objective is to achieve carbon neutral operations starting in 2025, with an interim 2021 target to reduce the ratio of operational GHG emissions to our network usage by 40% from 2019 levels.
Key target: Reduce the ratio of our operational GHG emissions to our network usage by 40% by 2021 vs. 2019
Operational emissions(1) (tonnes)
divided by network usage
(petabytes)
2019 actual 29 petabytes
2020 actual 19 -34% petabytes
2021 actual 17 -40% petabytes
In 2020, Bell's Energy Management System received ISO 50001 certification, a first for North American telecommunications companies. We also surpassed our GHG reduction target for the year, reducing the ratio of our operational emissions to our network usage by 34% from 2019 levels.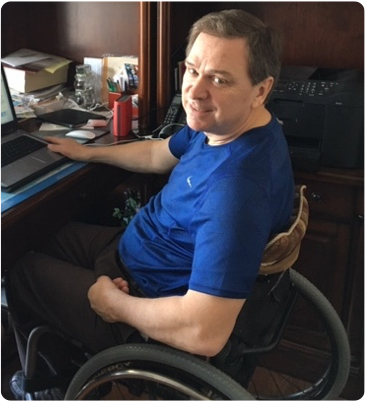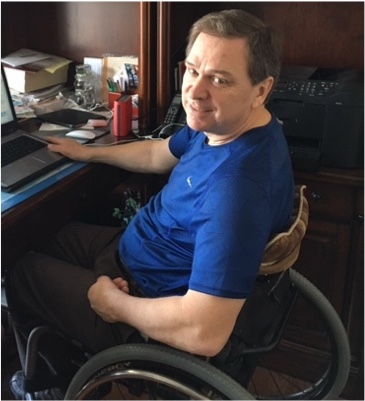 Diversity & inclusion
At Bell, we are proud of our commitment to foster an inclusive, equitable and accessible workplace where all team members and customers feel valued, respected and supported. We are dedicated to building a workforce that reflects the diversity of the communities we serve, with a commitment to ensuring every team member has the opportunity to reach their full potential.
Key target: At least 35% women in executive positions (vice president level and above) by the end of 2021
2018 29%
2019 32%
2020 32%
2021 35%
A member of the 30% Club and a signatory to the Catalyst Accord 2022, Bell is committed to achieving the Accord's objective of women representing at least 30% of non-executive directors on the BCE Board by 2022, and to women representing at least 35% of Bell leaders at the VP level and above by the end of 2021.
In 2020, Bell updated its 2025 targets for Black, Indigenous and People of Colour (BIPOC) representation in Bell senior management to at least 25% and in student and graduate hiring to at least 40%.
Key target: 30% women non-executive directors on the BCE Board by the end of 2021
2018 31%
2019 31%
2020 27%
2021 36%
Women represent 36% of the BCE Board non-executive directors based on director nominees for election at BCE's 2021 annual shareholder meeting, exceeding our 30% objective. Women currently represent 32% of Bell leaders at the VP level and above. Our support for gender equity in the workplace has been recognized with Gold Parity Certification for the third year in a row by Women in Governance.
Bell was again recognized as one of Canada's Best Diversity Employers in 2020. To further accelerate diversity and inclusion on our team, Bell partnered with the Onyx Initiative, which brings together major companies and academic institutions to support professional development and recruiting opportunities for Black post-secondary students and graduates. We also teamed up with the Black Professionals in Tech Network, Ascend Canada and Indigenous Works to drive progress in hiring and promotion for BIPOC talent in Canadian telecom and tech, and joined with BIPOC TV & Film to launch HireBIPOC to connect creators and crew with opportunities in Canadian media.
With strict focus on the protection of customer information, data governance is a key factor in all of our business decisions.
Privacy and information security
Our customers, team members and investors expect us to demonstrate that we collect data appropriately, use it for purposes that advance their interests, and keep it secure.
Our approach to data governance encompasses the protection and appropriate use of data across its lifecycle, and we incorporate data governance proactively as a core consideration in all our business initiatives and technology decisions.
In 2021, Bell plans to develop and deploy enhanced data governance training and complete the rollout of new BeCyberSavvy Information Security training to all applicable team members across the company.
The BCE Board adopted an enhanced data governance policy in 2020, bringing together multiple existing policies and programs in the interrelated areas of privacy, information security, data access management and records management.
To learn more about our ESG approach and our reporting, please visit BCE.ca/Responsibility.