A key aspect of stakeholder engagement is establishing a mechanism through which we can solicit stakeholder opinion and input. We achieve this by engaging with key internal and external stakeholders throughout the year on various topics.
We recently surveyed key stakeholders on corporate responsibility topics to allow them to identify the topics with the greatest potential impact on BCE's enterprise value, on society and on the environment.
The stakeholders included team members representing various geographies and levels of the organization, customers of each of our service lines, investors, suppliers, governmental groups, non-profit organizations, local and Indigenous community partners, and academic institutions. The process of identifying these stakeholders followed the guidelines and standards of the GRI and is further outlined in Our corporate responsibility approach information sheet.
The results of this stakeholder engagement exercise identified 13 topics related to climate change, circular economy, customer satisfaction and network reliability, and people and culture as ESG priorities, along with other pertinent issues which shape our strategy and inform our reporting.
These ESG priorities align with our strategic imperatives and support our Bell for Better initiative. By viewing and addressing them through the lens of our capitals (our networks, our products and services, our customers and relationships, our environment, our people, and our financial resources), these priorities help build and deliver sustained enterprise value for our stakeholders. We plan to repeat the stakeholder engagement exercise next year to evaluate emerging trends for all stakeholders.
To learn more, see the stakeholder engagement section of Our corporate responsibility approach information sheet
Below is an illustration of the results of our stakeholder engagement exercise: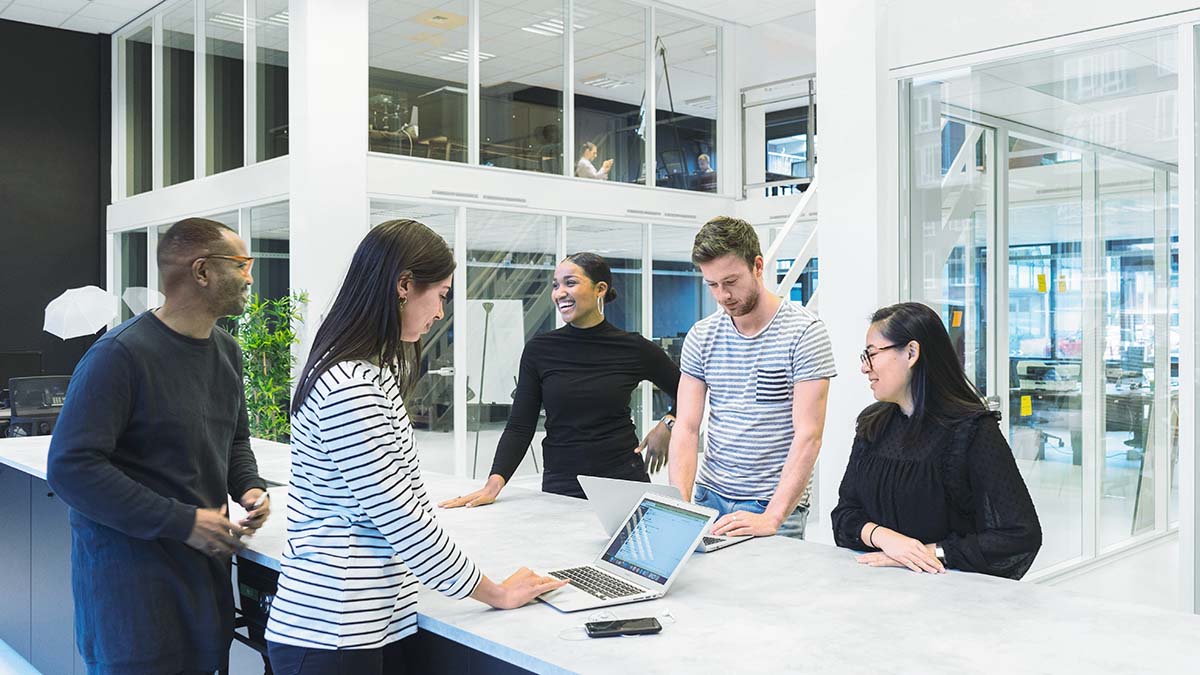 Key issues identified by stakeholders
GHG emissions

Energy management

Digitally enabling society to transition to a low-carbon economy

Cleaner fleet

Climate change risks and opportunities
Well-being

Diversity, equity, inclusion and belonging
Customer satisfaction and network reliability
Network reliability

Data privacy

Information security

Customer satisfaction
Find more information on these topics in these sections of this report
Other pertinent issues
Climate change
Circular economy
People and culture
Talent attraction & retention
Training and career development
Customer satisfaction and network reliability
Accessibility and availability
Socioeconomic impact
Business ethics
Responsible supply chain management
Responsible products and services
Environmental impacts of our products and services
Innovation of products & services
Social impacts of our products and services
United Nations Sustainable Development Goals
Our ESG priorities are also aligned with the UNSDGs, which we reference throughout this Strategic Overview. In the latest stakeholder engagement on priorities, stakeholders identified the top four Sustainable Development Goals (SDGs) on which Bell has the most impact.
These include:




Additionally, we cover other SDGs as part of our value creation model:




Other SDGs to which stakeholders consider Bell can contribute:




To learn more about how we address SDGs, read the Bell's ESG priorities section in Our corporate responsibility approach information sheet.